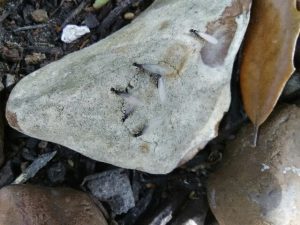 A colony of subterranean termites, the most common type of termite in Texas, is typically located from the ground surface to 30 feet, making them difficult for most homeowners to identify. Food is brought back to the colony regularly by worker termites, and unprotected areas of wood in homes are common sources of food, as termites eat wood. Regardless of the extent of your termite problem, Hartz Pest Control offers customized termite inspection and treatment to ensure your termite problem is dealt with efficiently and quickly.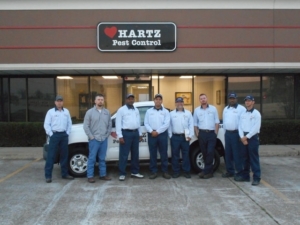 The Formosan termite has an even more voracious appetite and sightings of this wood eating pest have increased in the Woodlands area recently. Imported railroad ties used for landscaping have been largely blamed for the increase in numbers of the Formosan termite, and in less than a year a colony of these termites can devastate a home completely.
Termite Inspection for Woodlands Texas Homes
Our trained pest control and technicians will identify termite colonies in and around your home using our state of the art techniques and equipment.
Tragically, in many cases, a homeowner is only aware of termites when they see extensive damage to their home; we are able to see the termites and take the necessary action before they cause serious damage.
Termite Treatment in The Woodlands
The appropriate pest control treatment can be determined after the termite inspection has been carried out, several factors determine the best type of treatment. These include the overall conditions, the type of home and its structural plans, and, of course, the budget of the homeowner.
Hartz – A Trusted Name in Pest Control Services
For any homeowner concerned with toxicity levels or who is sensitive to chemicals, Hartz offers a choice of treatment options, each one using proven and state of the art chemical treatments.
Treating all the potential termite entry points such as slab seams, your homes foundation and plumbing penetrations is the best way to treat a termite infestation. However, for any homeowner wanting to save money but still get the job done, we can treat only those areas of the home where termite activity was actually seen.
The appropriate treatment can be determined by a consultation with one of the experienced and knowledgeable Hartz technicians.
For information on areas in and around Houston, we serve, click here
Hartz also provides pest control services for Bed Bugs, Rats, Bees, Crazy Ants, Animal Relocation and more. We service Houston, Katy, Cypress, Sugarland, The Woodlands and surrounding areas.