Houston Mice Pest Control Services
Mice are a widely recognized pest around the world. Many people want to know if mice bite, or what the risks of a mice infestation are. Hartz Pest Control is here to answer all of your questions about mice in the Houston, Texas area and how you can get rid of them in your home.
Call Hartz Mice Pest Control For Fast
Guaranteed Services (713) 461-4866
What Are Mice?
Mice are tiny rodents that are known for their ability to breed rapidly, damage food stores and cause damage to homes. They are best recognized as having a body that is less than 4″ long, and a thin pink tail.
Do Mice Bite?
In most cases, mice do not actively seek to bite humans. However, they can carry a variety of diseases, and they will bite if injured or scared. For this reason, it is very important to avoid being bitten at all costs.
How to Tell if Your Home is Infested
Mice Pest Control: Mice are particularly brave pests and can be seen scampering around a home once they've moved in. However, the first signs of an infestation are usually mouse droppings or pellets found near your food. You may also find small holes chewed through cabinets, walls, and other areas, or signs of nesting such as piles of shredded paper.
Why You Should Be Worried About Mice
As mentioned above, mice carry a large range of diseases that can be easily transmitted to humans through their droppings, and also through contaminated food that they have gotten into. In addition, they carry pests such as mites and ticks that can get into your home and cause a further infestation.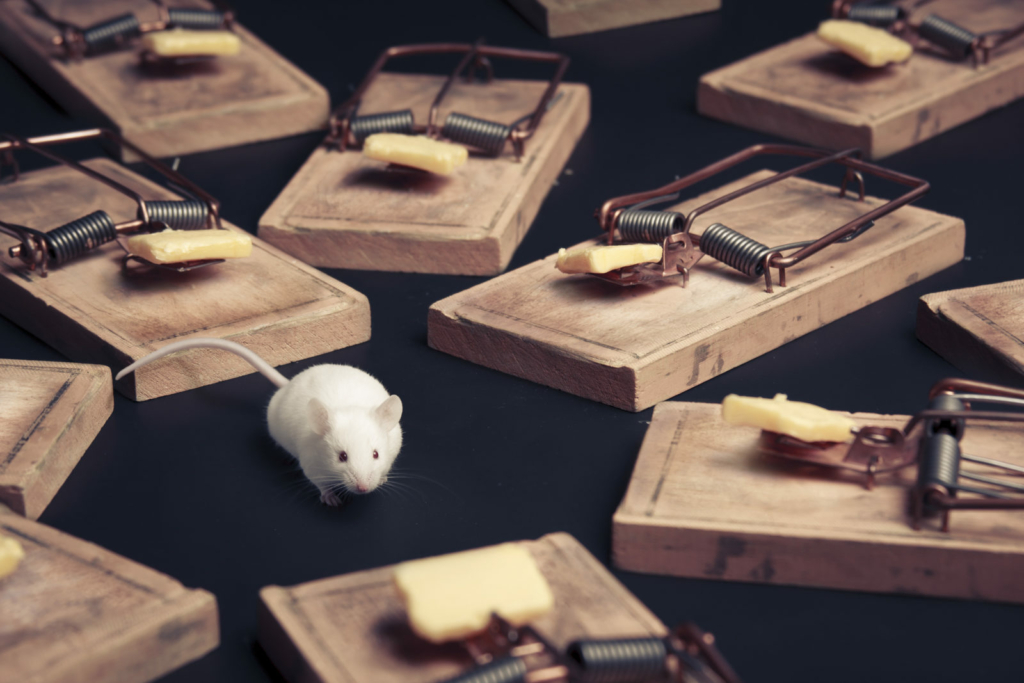 When to Call the Rodent Exterminator
The best time to call an exterminator is at the first signs of mouse droppings inside your home. If left unchecked, mice can breed rapidly and you will soon find that a simple mousetrap is not sufficient to stop them. Before long they will chew through wires and start causing serious damage to your home, furniture and other property.
The Mice Extermination Process
Hartz Pest Control uses a multi-step process to eliminate mice infestations. This begins by inspecting the homes to verify signs of a mice infestation. This includes identifying the access points used by the mice and their food sources. Then we will place baits and traps in the area to remove the mice. These traps will be checked regularly, emptied and replaced for up to a week as we work to eliminate the entire mouse population in the home.
For more information about getting rid of mice, contact Hartz Pest Control today and schedule your free consultation for mice pest control services. We can help you find the source of your infestation and get rid of it in no time.
Mice Pest Control Service in Houston
Call Today (713) 461-4866
Ants Are Especially Bad in the Houston area, ask about our Ant Pest Control Services.