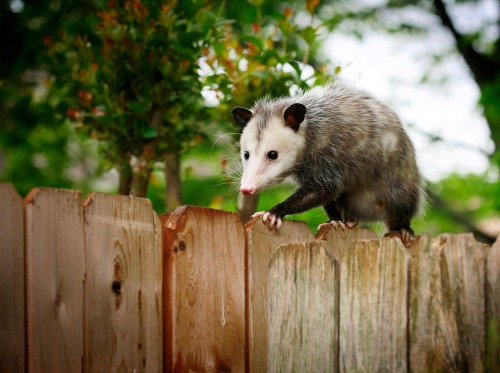 The opossum is one animal that's a common nuisance around homes in Houston, Texas. Unsuspecting homeowners may suddenly find themselves faced with these pesky creatures getting into garages, attics, storage areas and outbuildings.
What are Opossum?
Opossum are small marsupials, roughly the size of a cat. They are black or grey in color and can usually be found at night foraging for food. Many often mistake them for large rats.
How to Tell if Your Home is Infested with Opossum
Opossums are not clean animals. When they move in and start nesting, they are known for making a mess of compost bins, pet food, and garbage cans. They breed relatively quickly, having an average of seven babies per litter, and as many as three litters per year. If you do not catch the signs early on, you will surely notice the problems created by over a dozen of them in your garage or attic.
When Should You Be Worried?
In rare cases, opossum hiss, show their teeth and bite if they feel threatened. They don't carry rabies, but often have parasitic insects like fleas and ticks living in their fur. They could also carry diseases such as tuberculosis and trichomoniasis, which puts the health of you and your loved ones as well as your pets at risk.
When to Call an Exterminator
It is best to call an exterminator as soon as you notice signs of nesting. It is far easier to trap and remove a single opossum than it is to remove a family of them. In general, a service appointment takes less than thirty minutes and includes locating the entry points to your home, placing a trap and bait, and leaving it for a few days. Hartz Pest Control does not use rat poison or other chemicals because they do not effectively kill the animal.
If you suspect you have opossum in your home, it is time to call Hartz Pest Control. We have been offering opossum relocation in Houston for many years. When you spot signs of an infestation, you need to call before the first litter of babies is born.