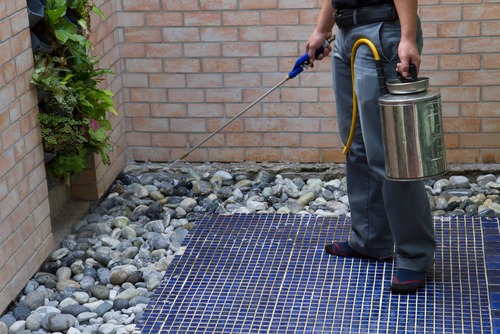 The best time to start fighting pests is before they have colonized your home. With Hartz Preventative Pest Services, you can keep your home safe from all kinds of pesky critters. The more stringent your preventative plan is, the less you will have to worry about infestations later one.
What Are Preventative Pest Services?
Preventative pest services cover a wide range of treatment options. The ultimate goal is to build a strong barrier around your home that will discourage and prevent pests from moving in. This can be done by applying insecticides and placing traps. It can also be done by removing food sources that lure pests in and sealing up cracks and crevices that may offer an entry point for pests.
Benefits of Preventative Pest Services
Houston is home to dozens of different pest species. Many of these pests are known to cause significant damage to your house, spread diseases, and infiltrate your food and bedding. Once they move in, you could spend hundreds or thousands of dollars trying to get rid of them and repairing the damage they have caused. By performing preventative treatments, you can save this money and ensure that the pests never come inside in the first place.
Preventative Pest Services We Offer
Here at Hartz Pest Control, our goal is not just to treat your house, but also to educate you about the dangers around your house. We perform regular treatments in the form of liquid and powder insecticides that can be applied outside the home. We can also spray for bugs in the yard and surrounding landscape to keep pests at bay. Finally, we will do a walkthrough to show you areas that could be inviting bugs in, such as piles of wood, food sources, and unsealed cracks. By identifying these issues, we can help you keep your home pest free.
Tips for Preventing Pests
The best way to prevent pests is to proactively remove things that would attract them to your home. For instance, properly storing food is a great way to keep ants and roaches away. Removing wood piles, old leaves, and other debris away from the foundation of your house will keep them from finding a safe breeding ground. Using a little bit of silicone caulking can help close up any holes under sinks or in other hidden areas.
Why Choose Hartz?
Hartz Pest Control has been serving the Houston area for many years with quality pest prevention services. When you call us, you will gain the benefit of our years of experience and expertise in dealing with the worst of the local pests. You can count on us for real results.