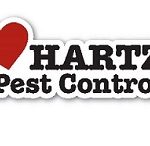 Over the last couple of years ants have become the number one structural pest control problem in the Houston and surrounding areas.
At the top of this list it the Tawny Crazy Ant (Nylanderia fulva). The crazy ant was first discovered in Houston by Tom Rasberry in 2002
and at first many people in the pest control industry actually called it the Rasberry Crazy Ant. They were initially imported from Columbia,
South America. They are about 1/8 inch long and worker ants are similar in size.
Tawny Crazy ants have really long antennae that have 12 segments and no club. They also have long coarse hairs with no stinger. The most
interesting thing about the Tawny Crazy Ant colony is it?s size. They have enormous colonies that are incredibly dense. Once you see the
amount of ants, you will have no doubt what you are dealing with the Tawny Crazy Ant.
Tawny Crazy Ants will eat almost anything. Worker ants feed on insects, small vertebrates, plants, fruit, and honeydew. As of 2013,
they are mostly along the gulf coast of Texas. They tend to do better in the warmer climate.
Due to the size of the colony, controlling these ants is very difficult. Tawny Crazy Ant workers are not attracted to most bait. Contact insecticides can create temporary relief but are often ineffective after only a couple of weeks. The best results have come from a non-repellent insecticides used around the perimeter of the structure. If you suspect your property is infested with these ants, call a professional pest control operator.
Tom Collier
Hartz Pest Control
713-461-4866