Houston Flea Pest Control Services
When your home is infested with fleas, Call Hartz, for Houston flea pest control services. Fleas are one of the most detrimental pests pets, and humans have to contend with. After all, these bugs can spread diseases and feed on blood. Even worse, eliminating them is tricky. Fleas have four developmental stages, which means a targeted approach for each stage must be developed. On top of that, there are hundreds of flea species, including cat fleas, dog fleas, human fleas and more.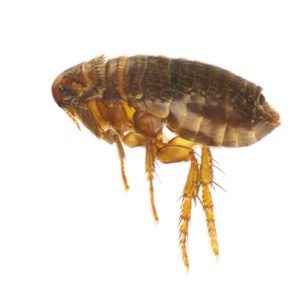 Whatever their names are, the reality is that these pests don't care who they get their next meal from. And, once they make their way inside a home or business, the only way to fully eradicate them is to call in a professional flea control and extermination company.
As a pet owner, you must be proactive in your resolve to eliminate the bugs. Now, you may think that traditional sprays and foggers will work; save your money. These things are not ideal for four reasons:
Only offer a temporary solution
Target just the adult fleas
Don't reach sheltered areas
Don't get to the heart of the problem
If you want your flea infestation gone, you need to hire a professional company to get to the root of your problem.
Call Today (713) 461-4866
Why Choose a Trusted Houston Flea Pest Control Service for Insects?
Houston has a climate that allows fleas to thrive and proliferate, infesting homes and businesses. Even after treatment, they tend to find their way back in and re-infect the building. With the help of professional flea-eradicating technicians and cooperation of clients, control and extermination of fleas are possible.
Remember, fleas have four stages they go through:
Flea eggs – 50%
Flea larvae – 35%
Flea pupae – 10%
Feeding adults – 5%
When pupa find a host, they come out of the cocoon as adults to feed on the host. Adult fleas can jump nearly four feet in about three seconds. Once feeding begins, the female starts laying between 40 and 50 eggs
Once you notice you have a flea infestation, you need to reach out to a professional Houston-area pest control company to stop the life cycle before more eggs hatch and are laid. To get total control over an infestation, clients are advised to do multiple treatments.
Experienced Exterminator since 1989
If you have fleas in your home, you need to take a proactive approach to eliminate them. The first thing you need to do is contact a professional flea and pest control company with decades of experience in the field.
Hartz Pest Control has been in business since the late 1980s (1989), helping homeowners and business owners throughout the city with their pest control issues. Our technicians offer solutions based on science and combining them with experience, knowledge and dedication. If you're tired of the nuisance of fleas, you need to eliminate them out of your home using a professional technique.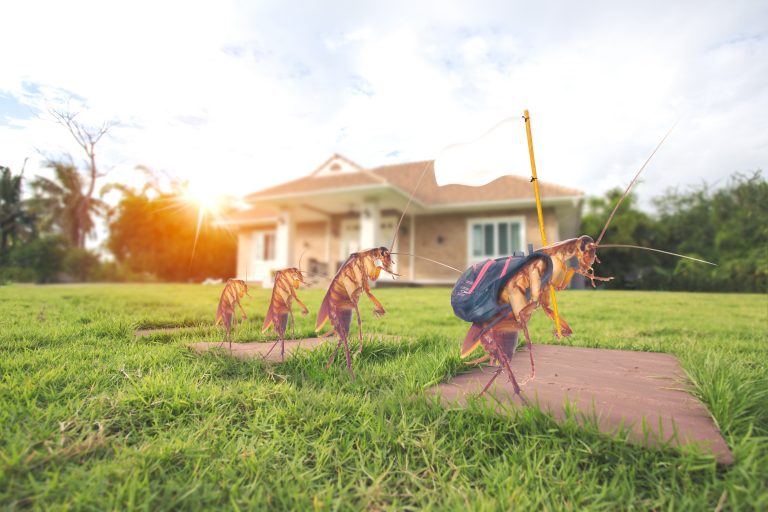 Flea Pest Control – How Does Hartz Eliminate Fleas?
Before any effective professional treatment can be applied to your home or business, you must ensure your pet (cat or dog) is provided some type of flea medication (think Frontline). The medication works on the pet's hair follicles and skin, killing the exposed adult fleas within a day. The goal behind these medications is to kill adult fleas before they have a chance to lay eggs.
Hartz technicians will treat your home with professional flea killing and repellant products to all areas within the home – mattresses, cushions, pet beds, carpets, window coverings, tile floors, hardwood floors and rugs. The technicians will use regulated treatment products not available to consumers.
Hartz advises occupants not to return home for a couple of hours to allow for the flea treatment to dry. In exterior treatments, Hartz technicians will apply the chemicals to the ground via a pressure spraying system.
Flea Pest Control Extermination to Stop Re-Infestation
Hartz uses products that are created to stop a re-infestation. However, the company adds an insect growth regulator (IGR) to its flea control techniques. This ensures the flea can't mature into its next life cycle and reproduce.
Fleas of the pupa cycle are highly-resistant to most flea control products. Therefore, occupants are asked to use the vacuum every day for three weeks to vibrate the pupae to hatch into adult fleas. This will ensure they come into contact with the chemicals and effectively stop the life cycle.
It can take up to a month before the infestation comes under control. You may continue to see adult fleas for three weeks after treatment, but this is due to pupae hatching and won't result in flea production. However, customers are advised to continue vacuuming every day for three weeks until you don't see any more evidence of a flea problem.
If you're tired of your home or office being run over by bugs including fleas, call (713)461-4866 to speak with a Hartz Pest Control technician to begin the process of eliminating your pest problem.   We also treat for Ants, Rodents, Termites, Ticks, Bed Bugs, Cockroaches and humane animal removal.
Licensed & Insured Houston Flea Pest Control – Call Today (713) 461-4866