Tips For Pest Free Home For The Winter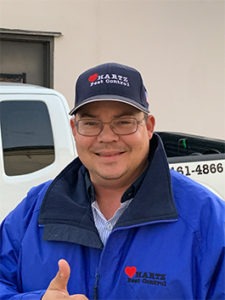 We offer Houston Pest Control Services for both residential and commercial customers. When cold weather strikes, people come inside to get warm. However, it's not just people looking for a warm place to be. Pests such as mice, rats, roaches, etc. are also looking for a warm place to hide out until the weather warms up. And this can mean bad things for you, your loved ones and your home.
Pests – no matter what type – will make nests inside the walls of your home. When the weather is cold, and your home is warm, why not if you don't know they are there just yet. However, it's problematic for an array of reasons:
Mice, Rats and other Rodents – Chew on drywall and electrical wires; are carriers of diseases like salmonella and Hantavirus.
Cockroaches – Leave droppings throughout the house, contaminate food in cabinets and may cause some people to have allergies (children especially).
Spiders – Could be poisonous.
Pest Proof Home Tips
What can you do to protect your home from pests trying to make a home out of yours? '
Place screens on openings such as chimneys, attic vents, mail slots, animal doors, etc.
Ensure attics, basements and crawl space are dry and ventilated. Pests love moisture, as it helps them to thrive. If able, use a dehumidifier in your garage or basement to create a dry environment.
Use steel wool or caulk to seal up cracks and crevices. Examine where utility pipes are to see if there are any holes. Many pests can get inside a home even if the hole is dime-size.
Regularly clean your counters and get rid of garbage every single day. Garbage and crumbs lure rodents and bugs into your home, as they are looking for food to eat. You also want to place food in airtight containers. Be sure the outside garbage can is away from your home too.
Place weather-stripping along the windows and foundation and fix any loose mortar. This will help with two things – keep pests out and ensure your home stays warm.
Firewood should be kept 20 feet or more away from your home. Trim your shrubs. You don't want anything that allows pests to hide near your home until they can finally get inside.
Add door sweeps and fix any damaged screens since cracks or torn can provide pests a way inside the home. Opening a window can do more than just allow fresh air inside.
Examine decoration boxes, package deliveries, grocery bags, etc. before you bring them inside. Make sure to shake out anything that's been stored or left outside. Pests are clever, and try every trick in the book to get inside your home.
Don't leave your pets' food dishes out for extended periods of time. Pests don't care if it's your food or your animal's food; they just want to eat. Leftover food – be it human or animal – is enticing to pests.
Be sure your drainage system is working correctly. If not, install gutters or make repairs to the system to ensure water flows away from the home to stop leaks or water buildup from bringing in the pests.
Pest-proofing your home before winter hits is the best way in which to protect it from unwanted intruders and pest infestations. If you notice any signs of an infestation, reach out to a professional pest company to examine your home and help you decide the best course of action.
Call Us Today!
Hartz Pest Control
1814 West Sam Houston Pkwy N
Houston, Texas 77043
(713) 461-4866